Water warriors, 
We have another newsletter raising the hard questions about western water issues and providing a few answers to boot. This week we go to the muddy banks of the mighty Mississippi –– where years ago a former SNWA general manager thought it would be a good idea to take their water. We also have updates on our fight in Pine Valley — which was recently featured in the Salt Lake Tribune. And we discuss the latest on lithium, an expose on tribal water rights, and agriculture's role on the Colorado River.  And, last but not least, we welcome new board members to the GBWN family.
Muddy Waters Aren't Coming to Our Sandy Deserts
Along the mighty Mississippi River, saltwater intrusions are making headlines and jeopardizing water management in communities that depend on the nation's hardest working river. The problems in a region often considered to have an assured water supply,  it's worth revisiting an idea that western water managers like Pat Mulroy — former general manager of the SNWA – have ballyhooed for years: Importing water from the Mississippi River.  

Mulroy has spun this broken record multiple times in her career. And she's not the only one. In 2021, the Arizona legislature passed a measure urging Congress to investigate importation from the Mississippi River to the Colorado. Last year, former AZ governor Doug Ducey signed a law that enables feasibility studies for out-of-state water delivery agreements. Utah Lawmakers have said similarly inane things.  
 
These are lazy ideas that imply that taking water away from its place of origin has no consequences. It also implies that water is available. The crisis on the Mississippi demonstrates that there is nothing for the west.  

In 2012, The Bureau of Reclamation took the bait from managers like Mulroy, exploring the feasibility of a pipeline from the Mississippi to Colorado's Front Range and parts of New Mexico. Their analysis estimates that such a project would cost at least $1700 per acre-foot of water, take 30 years to construct, and offer a potential yield of 600,000 af per year by 2060. Those figures never considered that the Mississippi would run dry and in no way reflect the current market for water and costs of infrastructure.  

Politically, a trans-basin pipeline of that magnitude would require permitting at various levels of government, providing compensation for landowners, and condemning proceedings for some.
 
We don't have time for this. There are far simpler ways to sustain western water supplies like increasing conservation and curtailing outsized users. And, political and economic feasibility aside, the Mississippi River is not a stable resource. Diversion could have serious consequences.  

Record-low water levels have already stalled shipping and threatened drinking water supplies in the region. Diversion could further harm the river's ecology – spreading pollutants, excessive nutrients, and invasive species while diminishing the necessary flow of sediment downstream.  

It's simple. Moving water from one drought-stricken region to another is not a solution.  

To protect against these western pipedreams, the Mississippi River Cities and Towns Initiative is working towards a compact for the river that would block future attempts to divert water. While such an agreement is still far off, Western water managers would be wise to learn from their Mississippi River counterparts and being working towards solutions that conform to natural and regional limits.  

Chalk this idea up as another flimflam from Pat Mulroy and others who care more about placating developers than protecting freshwater supplies for their fellow Americans.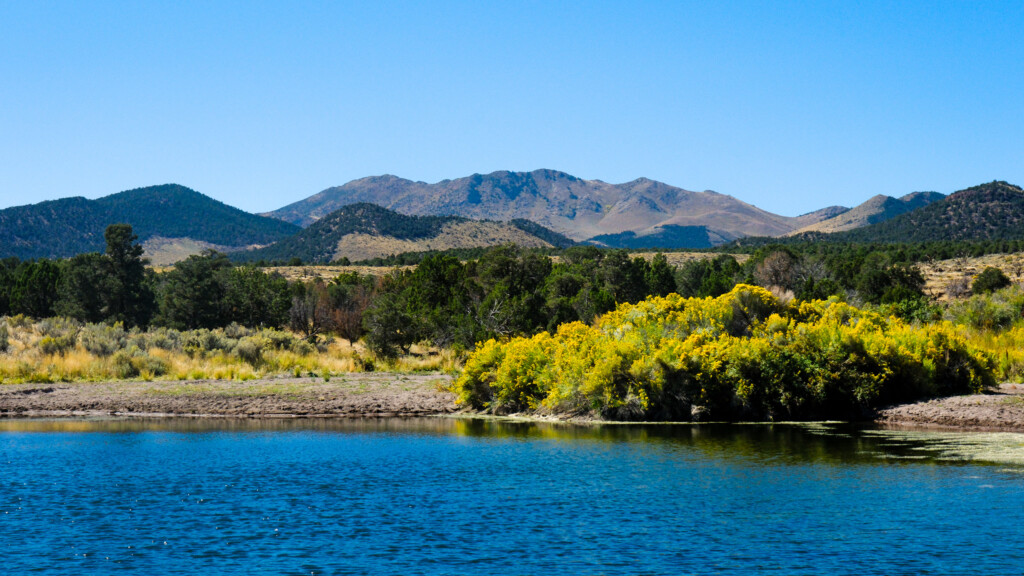 Indian Peaks Band of Paiutes Has Water Rights in Pine Valley
Earlier this week, the Salt Lake Tribune covered the Cedar City Water Grab we've been fighting since 2019, highlighting the project's threat to water rights held by the Indian Peaks Band of Paiutes in Pine Valley and efforts to stop the project led by Tamra Borchardt-Slayton – chairwoman of the Indian Peaks Band and new GBWN board member.

Iron County's proposal would draw billions of gallons of groundwater and pipe it more than 70 miles away to feed growth and green lawns in Cedar City and surrounding communities.  

Despite the theft of their reservation lands, the IPB still owns this water and historically used it for fishing, farming, and grazing.
 
Thanks to our efforts with coalition partners, this project is currently on pause. Click here for the full read, including comments from our Executive Director Kyle Roerink. 
Agricultural Water Users' Preferences in the Colorado River Basin
A recent report by the Western Landowners Alliance and University of Wyoming examined preferences among agricultural producers for addressing water shortages in the Colorado River Basin.  

Overwhelmingly, respondents favored local solutions over federal programs as well as collective actions they could take alongside other producers. Infrastructure improvements were the top choice among a suite of conservation practices however, questions remain around whether such improvements actually reduce consumptive use. 

What is clear: Agricultural solutions are critical as we look to mitigate losses on the Colorado. Rather than pointing fingers at one another, let's extend our hands.
Federal Officials Knowingly Blocked Tribal Water Rights
In other Colorado River news, thousands of pages of historical documents recently brought to light at the University of Virgina reveal a history of intentional government action to block tribes from accessing their water rights.  

The upshot here: it was clear to attorneys and federal officials all along that their actions would prevent tribes from receiving the water they were promised and developing their reservations and economies. As one DOJ attorney put it, "Politics smothered the rights of the Indians."  

As millions more people rely on the diminishing river, it's imperative that the federal government repair these harms, honor tribal water rights and provide a pathway to native flourishing.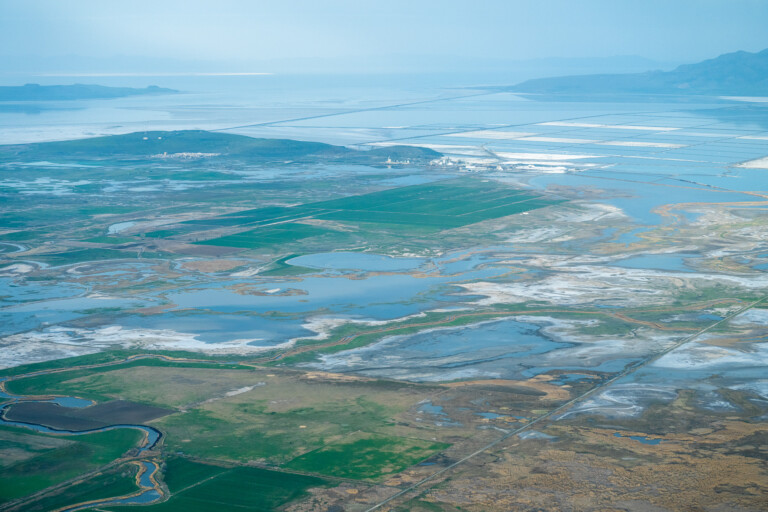 Lithium Rules Drafted for Great Salt Lake
The state of Utah has released its draft rules for lithium mining at Great Salt Lake. As currently outlined, the rules incentivize technologies that don't use evaporative processes and require that any consumptive use to be matched with an equal amount of mitigation water.  

Still, strict monitoring and enforcement at every stage of the process will be critical to ensure these companies are as sustainable as they claim to be. Read more about the rules, including comments from GBWN in Fox 13's coverage. Public comments can be submitted through October 31st.
Welcoming Tamra and James to the GBWN Board
GBWN is proud to welcome two new members to our board: Tamra Borchardt- Slayton and James Woolsey.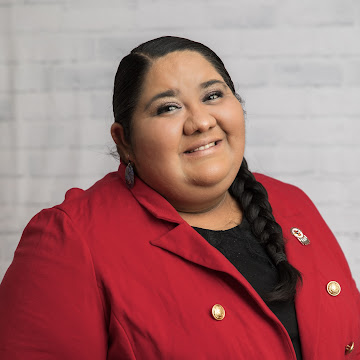 Tamra serves as the chairwoman of the Indian Peaks Band of the Paiute Tribe of Utah and a member of the Paiute Tribe of Utah tribal council. She is an advocate for water protection throughout her traditional homelands. Tamra strongly believes in advocating for marginalized communities and has been appointed to sit on various boards and task forces to implement meaningful policy changes. Tamra has spent years partnering with GBWN on efforts to stop the Cedar City Water Grab.
James Woolsey grew up in the Mojave Desert, and before retiring in August 2023, spent 32 years working for the federal government — 27 years with the National Park Service and 5 with the American Battle Monuments Commission. Most recently, James served as the superintendent of Great Basin National Park. He and his wife Elizabeth now own the Bristlecone General Store and Stargazer Inn in Baker, Nevada.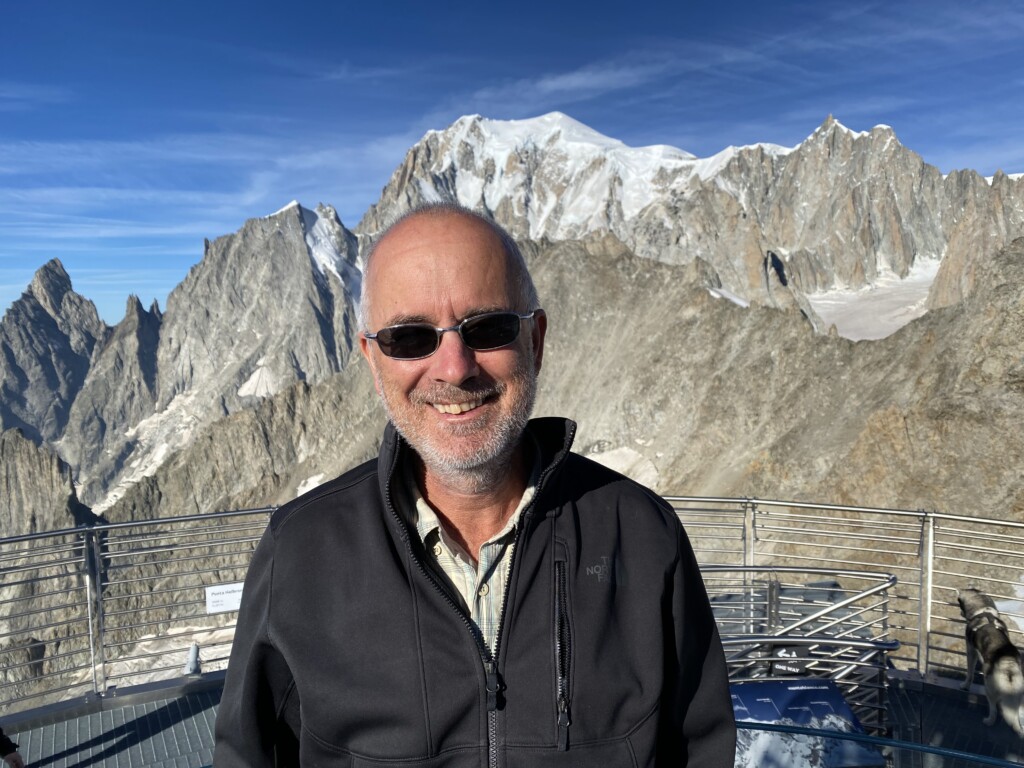 Thank you for reading, water warriors. We are ready for snow season. And despite a few dustings in the Great Basin, the high temperatures are dampening our fall mood. Let's hope for a repeat of Water Year 2023. And remember: The sand stays, the water goes.
Kyle and Chandler