As the old truism goes in the West, when choosing between the history or the legend, stick with the legend — the facts be damned. 
As proposals for inland ports, lands bills, and tax giveaways make news in Nevada and Utah, we must consider if the legends of the West jibe with the arid, inconvenient histories. 
Decision-makers shaping the modern-day frontier imply that they have no other choice but selling off public lands, abating taxes, and subsidizing businesses. As ballyhooed, they will make silk purses from sows' ears. Sleek presentations and glad-handing cover up all questions and concerns. It is theater where the performance implies the public is getting more with less. 
Trust us, they say. The water is here, they say. 
We can mitigate the impacts, they say. I would argue that the PR pitches on these efforts are a symptom of an amnesia inflicting the West's presumed brain trusts. 
If history is any indicator, the pleas of well-funded, powerfully-backed interests always imply that we are one tax break, one lands bill, and one pipeline away from prosperity for all. But year after year, the exponents of economic development keep coming back to the public trough for more money and more natural resources to fulfill the promise of legends. The tax fights remain, public education still struggles, health care costs spike, utility rates rise, housing costs prevent the creation of middle-class wealth, and the strain on precious water resources persists. 
In Vegas, Reno, and Cedar City –– just in the past few days –– news about new development efforts in those communities has given us pause. These are all communities that have contemplated and acted officially to import groundwater –– with varying degrees of success. And, despite the best-laid plans, concerns about water in these locales remain paramount in the minds of residents. 
My grumblings could be cast as hyperbolic heart bleeding. But I have to wonder how far into the future officials look when buying into the ideas sold to them by outside and outsized influences. 
Just consider some of these efforts: 
As Lake Mead shrinks, Vegas residents are on the hook for new water infrastructure tapping the Colorado River for incoming businesses at Apex in North Las Vegas. Additionally, there are more efforts to connect the Colorado River to valleys south of Las Vegas — beginning the effort to sprawl all the way to the California border via a lands bill that would sacrifice more than 30,000 acres of public lands in the name of economic development. Nevada officials approved new tax giveaways to spur more business for companies like Tesla at the Tahoe Reno Industrial Center –– an area where there is no additional groundwater or Truckee River water available for appropriation. Just down the road, a cabal of the same interests wants 15,000 acres of BLM land in Washoe County put up for disposal to encourage Vegas-style development. 
Utah officials are offering a kitchen sink's worth of bonding goodies, property tax differentials, and other enticements for a massive "inland port" in Cedar City (as well as a mothership location near Salt Lake in Tooele County) –– belying the fact that Utah's water problems may be the only thing outpacing its growth. We don't think it's a coincidence that the Iron County inland port site is located near the terminus of the proposed Cedar City Pipeline we're fighting. Go figure. 
The common denominator for us is the lack of water availability in the ground and on the surface. In each region we have a long history of watchdogging, litigating, and advocating for waterwise growth. As always, we warn about what the future could hold for taxpayers, ratepayers, and the public interest. 
The powers that be in Vegas, Reno, Cedar City, and Salt Lake City have a lot in common and appear to all be getting their rose-colored glasses at the same Lens Crafters. They must also be sitting around the same campfires too, sharing the tired legends that there are no other options. And, again, they also share a common thirst exemplified by GBWN's years of having to invest resources in raising awareness about their shenanigans. 
Great Basin Water Network will be here to remind decision-makers that the legends of endless growth financed by infinite resources don't jibe with history or science.
We know folks who remember seeing the "meadows" of Las Vegas, the waters of the Truckee River flowing into Winnemucca Lake, and an abundance of springs in Cedar Valley. We will carry the memories of those waters with us. A wetter past is among the many things that Las Vegas, Reno, and Cedar City have in common.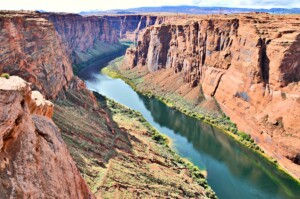 On Tuesday, the Bureau of Reclamation released its Supplemental Draft Environmental Impact Statement regarding the near-term operations for the Colorado River. In other words, the document assesses how to manage levels at Lakes Mead and Powell between now and January 1, 2026.
The draft impact statement is 400+ pages and is accompanied by hundreds of additional pages in the appendices. The public has 45 days to comment on the alternatives put forth. 
GBWN is currently reviewing the document and working with partners to assess how this will impact Lower Basin water supplies. 
The upshot so far: The proposals put forth by the federal government puts all the onus to cut on the Lower Basin. Depending on future water levels, Lower Basin States could have to cut up to an additional 1-3 million acre-feet in addition to the 1 million that's already agreed to in past agreements. 
There is no doubt in any sane person's mind that the Lower Basin has to reduce. But it should not all rest on the backs of the interests south of Lee's Ferry. Such drastic cuts all levied on Lower Basin interests would have major impacts on Phoenix, Los Angeles, rural communities, agricultural production, wildlife refugia, and endangered species. Those impacts could all have ripple effects in ways that we cannot now imagine. 
In other words, litigation is likely in the coming years. It's just unclear who will fire the opening salvo. 
One interesting nugget to consider: The document did identify Lake Powell Pipeline as a "speculative" project. However, that doesn't negate a flurry of other projects totaling hundreds of thousands of acre-feet proposed in the upper basin. While the Lower Basin cuts, the Upper Basin cannot consume more. Indeed, the document does say that the Upper Basin still has water to develop. 
I wonder where it will come from.
Here are a few of the bills that we are tracking in the Nevada Legislature and some upshots following the adjournment of the Utah Legislature.
SB112 –– SUPPORT: Passed out of committee. During the 2008 financial crisis and the 2020 COVID response, the Nevada Division of Water Resources prevented staff layoffs by borrowing from accounts that exist to revive groundwater basins with more management tools. The state engineer can force water users to pay assessments to subsidize the cost of increased management in certain basins throughout the state. This bill prohibits basin account funds from being used to supplement DWR's base budget. This is an ongoing issue in Nevada because budget proposals recommend continued borrowing from the basin accounts to meet baseline funding efforts. 
SB113 –– SUPPORT: Passed out of committee. Coming in the aftermath of the Nevada Supreme Court's decision on Diamond Valley, the bill aims to ensure that future Groundwater Management Plans (GMPs) adhere to Priority Doctrine. The bill also requires the State Engineer to enact strict curtailments if a GMP fails to stabilize a basin within 10 years of enactment. 
SB176 –– SUPPORT: Passed out of committee. This bill creates a groundwater rights retirement account that would be used to buy out wet water rights in basins where there is conflict and limited water resources. 
AB34 –– OPPOSE, YET STILL WORDSMITHING. This bill will limit how the State Engineer informs water users and the public about applications for new water uses. This could impact due process rights and impact public knowledge about water use in the nation's driest state. 
AB220 –– SUPPORT: Passed out of committee. Paves the path for removing septic systems and tying in water users to Southern Nevada's sewer system. This could potentially provide 8,000 acre-feet of water currently not able to be treated and returned to Lake Mead for credits. 
AB387 –– SUPPORT: Passed out of committee. This legislation would provide clarity to the State Engineer in order to manage single sources of supply that run through multiple hydrographic basins. The Humboldt River, the Lower White River Flow System, the Death Valley Flow System, and other regions could benefit from this policy. But we are working to ensure that the State Engineer cannot create super basins and consider the best available science. Regardless, of the minutiae, the important thing is clarity. This could limit lawsuits that have questioned the state's ability to manage single sources that run through multiple hydrographic areas. 
DWR FUNDING –– Lastly, we are working with a bipartisan group of lawmakers and diverse stakeholders to try to come up with more funding for the Division of Water Resources, a chronically underfunded agency tasked with managing water in the desert. Fiscal hawks and progressives can all agree: DWR needs more staff, more resources, and some legislative support. See our upcoming newsletter for more updates.
Utah's 45-day session came and went this year –– with more than $500 million going toward nominal and potentially impactful water conservation efforts. 
Where the money didn't go: to the Cedar City Water Grab and Pipeline. We successfully prevented any efforts by the project proponents to get a specific appropriation for the dangerous effort. 
More than half of the money, however, will go toward agricultural efficiencies on Great Salt Lake tributaries and for conservation efforts in Southern Utah. While we are optimistic, we are keeping a watchful eye on how the money will be spent in Washington and Kane Counties –– where there are proposed desalination and re- use projects in the works. However, despite the vast sums invested, the state only put forth $5 million for turf removal. The jury is still out on whether Utah is spending money to fix the problem or mask it with public relations efforts (which got millions in appropriations as well).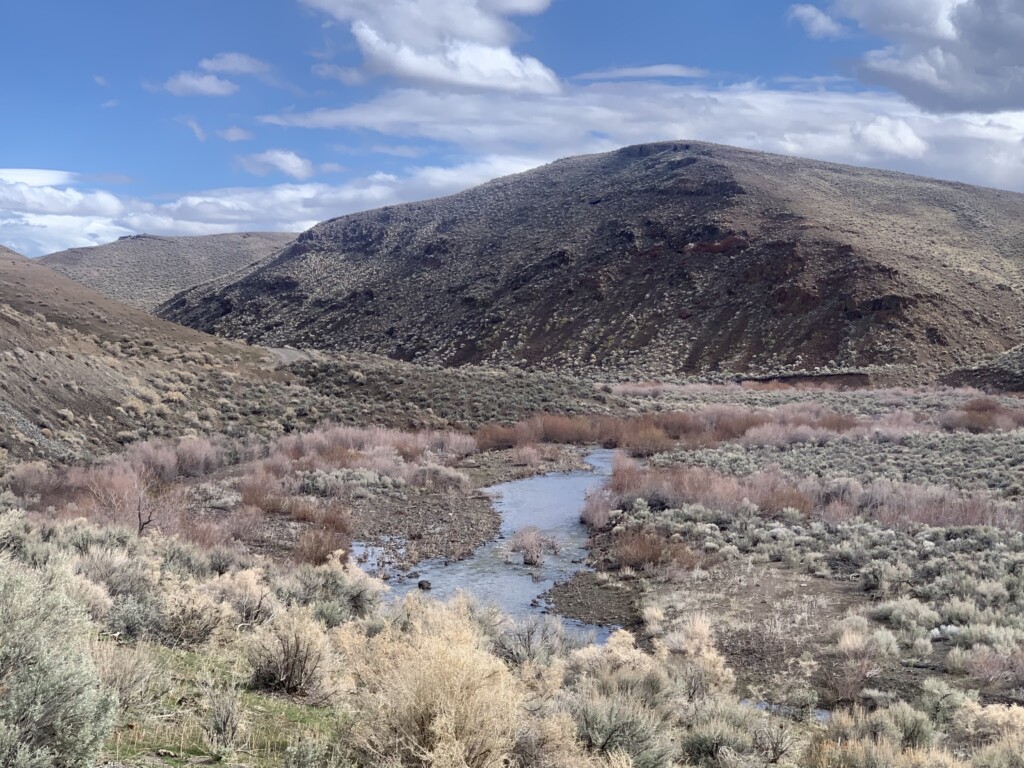 Enjoy The Springs, Creeks, Streams, Wildflowers, Marshy Bottoms, And Green Hillsides
While we are reviewing regulatory documents, working on legislation, and preparing to take on the sprawl mongers, get out and enjoy the splendors of a grand water year. 
Water years like these make the world seem more resilient, more forgiving. Mother Earth is benevolent. Take time to revel in her beauty. 
Remember: The sand stays, the water goes.