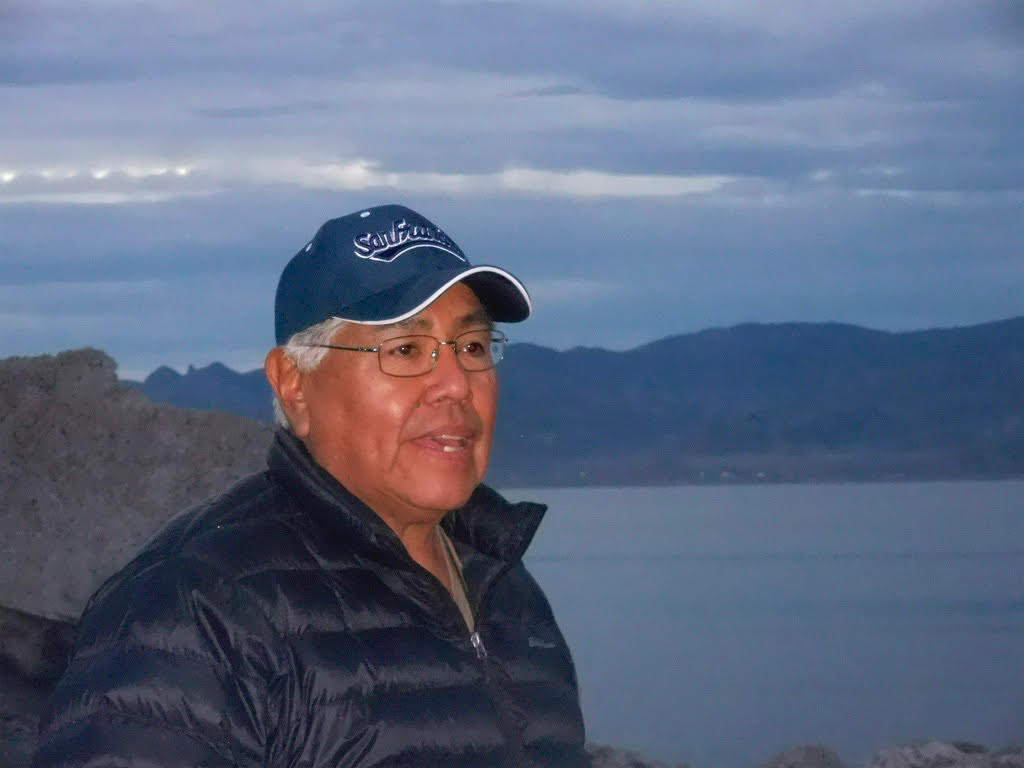 Dennis and I met Norm Harry on a Sierra Club hike to a stand of huge Ponderosa Pines on the Pyramid Lake Paiute Reservation in Western Nevada in the 1980's. His warm welcome and easy sharing of his extensive knowledge of the Pah Rah Mountains and Pyramid Lake marked our long friendship. We were privileged to share years of volunteer service trips to the Sheldon National Wildlife Refuge in Northwestern Nevada with Norm, his wife Beverly, and daughter Autumn. After working hard all day removing barbed wire fences and doing other projects to help restore the Refuge ecosystem and habitat for the pronghorn, deer, big horn sheep, sage grouse, and all the little sagebrush critters, we have many treasured memories of sitting around campfires, sharing food and stories, in awe of the Milky Way skies.
Norm was a fierce protector of Pyramid Lake, its native fish, his family and his tribe. Under his leadership as Tribal Chairman, he and his team completed a multi-party negotiation of the Truckee River Operating Agreement and passage of the Pyramid Lake/Truckee-Carson Water Rights Settlement Act (P.L. 101-618). Known for his expertise in environmental and water issues and as a traditional knowledge holder, Norm worked tirelessly with Indigenous and rural communities in defense of their water and environmental resources. Friends also remember him turning up at hearings, fully prepared with his background documentation in his pocket.
Always speaking with clarity and accuracy, Norm often sang a drumming prayer, bringing tribal memories and participation to water debates. In support of Great Basin Water Network and its work to fight the water grab in eastern Nevada and western Utah, Norm and Beverly attended the 2017 Snake Valley Festival and marched in the Festival parade in Baker. Norm was a fisherman, hunter, photographer and avid birder. For many years, he joined volunteers on frosty mornings before dawn on New Year's Day for the annual bird count at Pyramid Lake. And, he was an invaluable mentor on water, environmental, and cultural issues to his family, his tribe, and his friends. On the morning of August 11, 2020, Norm passed peacefully in Nixon, Nevada. Norm was and always will be at home in the sagebrush ocean surrounding Pyramid Lake.
—Rose Strickland, GBWN Board