It's not every day that we get to celebrate the defeat of a proposed water grab.
Thank you for taking the time to read something other than a weather report, water warriors. We won't forecast the next 5-day weather report in this edition. But we will pontificate on the future of water in Nevada and Utah. First, we take a moment to celebrate the fact that regulators took promising action to stop questionable appropriations in Northern Nevada. However, we will also lament out-of-control developers in Utah. And news on the Colorado River, well, it winds and bends more than the waterway's sluicing 1,450 mile pathway. There's more slow burn in the rapidly changing system.
It's always the case these days that for every bit of auspicious news there's 10-times as many reasons to sigh. But our small victories, as well as the big ones, are what make it all worth it. As GBWN board member and Great Basin hell-raiser Patrick Donnelly just wrote in his own newsletter, incremental wins can bring solace. It's not every day you can help stop a bad idea, no matter the size, from coming to fruition. There's a lot left to protect.
STATE ENGINEER DENIES MR COYOTE SPRINGS IN GRANITE SPRINGS VALLEY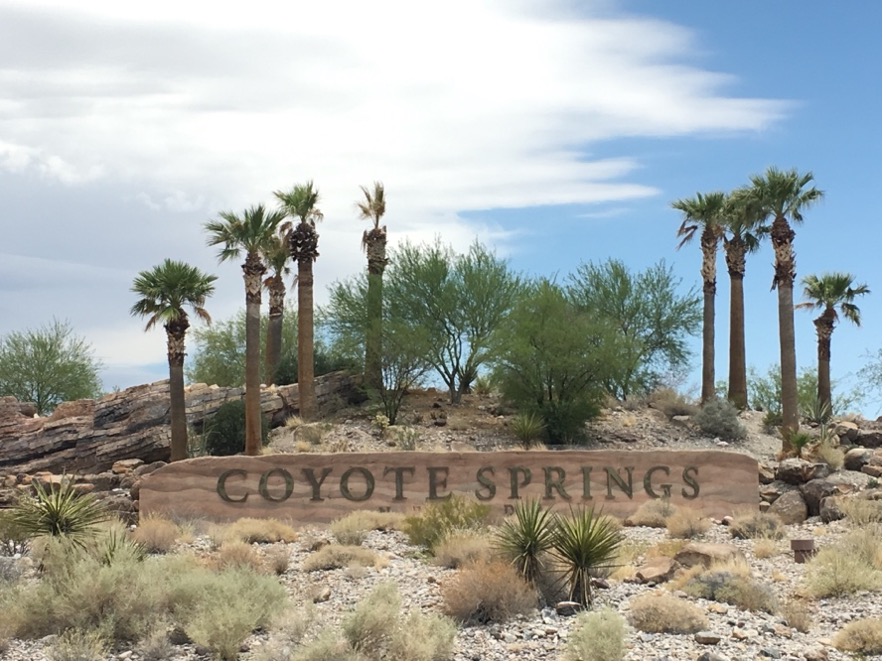 It is great to write these words: The State Engineer rejected a project that's dumb as rocks.

We must give credit when credit is due. Shortly after we publicized a new effort by Mr Coyote Springs, Harvey Whittemore, and others to export desert groundwater from a rural basin for proposed sprawl between Fallon and Fernley, Nevada State Engineer Adam Sullivan rejected the proposed applications in Granite Springs Valley.
This is a victory for those of us who want to keep groundwater away from greedy interests. The pungent whiffs of speculation –– especially relating to the web of companies involved –– raised a stink with us. Issues of availability, conflict, public interest, and financial feasibility were all crossing our minds at GBWN. We found no fewer than nine reasons why the proposals did not jibe with state water law.
Long story short: You likely won't hear about this in the news or in your social media feeds, but GBWN helped ring alarm bells early on in the process, informing other water rights users and experts in the region.
This synergy is really important in the niche world of water. And it is why we exist. We're just doing what we do. But what's more important is that the State Engineer did the right thing in the face of conflict with unrelenting developers who have spent many years working to export water from Granite Springs Valley.
The idea to ship water out of the valley is dumb as rocks –– it is as dumb as Coyote Springs to be exact. It is good to see the state engineer holding firm, standing like granite rather than crumbling like sandstone. 
IMPERIAL FARMERS WANT TO DRAIN GLEN CANYON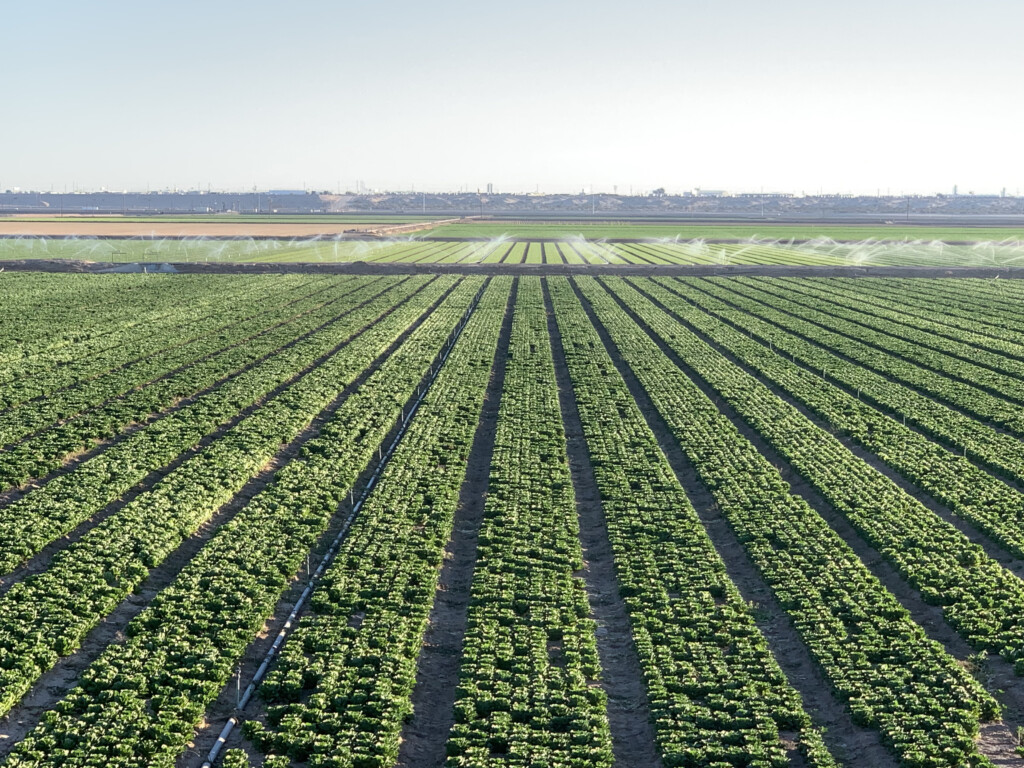 There is a growing list of entities who want federal officials to consider the realities about the future of Glen Canyon Dam. Farmers from Imperial County sent a letter to the Bureau of Reclamation asking them to consider this:

"Past proposals by environmental groups to decommission Glen Canyon Dam or to operate the reservoir without power production as a primary goal can no longer be ignored and must be seriously considered in the EIS."

Woah.

The letter from Mike Abatti and Craig Morgan will be sure to raise the brows of bureaucrats. But it also signals a major shift in how niche interests, not painted green, talk about Lake Powell and Glen Canyon Dam. The reference in the letter is to the Fill Mead First proposals first dreamed up by activists many years ago and, ultimately, analyzed by long-time friend of GBWN, hydrologist Tom Myers.

Fill Mead First has been the subject of academic inquiry over the years. And there must be more, extensive analysis. Furthermore, there needs to be more talk about not just filling Lake Mead but decommissioning Glen Canyon Dam.

Abatti and Morgan now join former water managers, academics and others who were once quiet on the matters relating to Glen Canyon but now scrutinize its long-term utility due to declining levels at Lake Powell and a predictably drier future that will bring fewer drops in the reservoir.

The Bureau received comments from Abatti and others –– GBWN included –– last week as part of the ongoing environmental review for the new management regime at Lakes Powell and Mead beyond the year 2026.

Entities engaged on river matters submitted scoping comments to detail their vision for what the Bureau should and shouldn't analyze in the forthcoming Environmental Impact Statement, which will likely be available more than a year from now.

It will be a few weeks before all comments are publicly available. And we wait with baited breath to see who else is reading the writing on the wall about Glen Canyon Dam.

GBWN, LIVING RIVERS, AND OTHER NGOs SUBMIT COMMENTS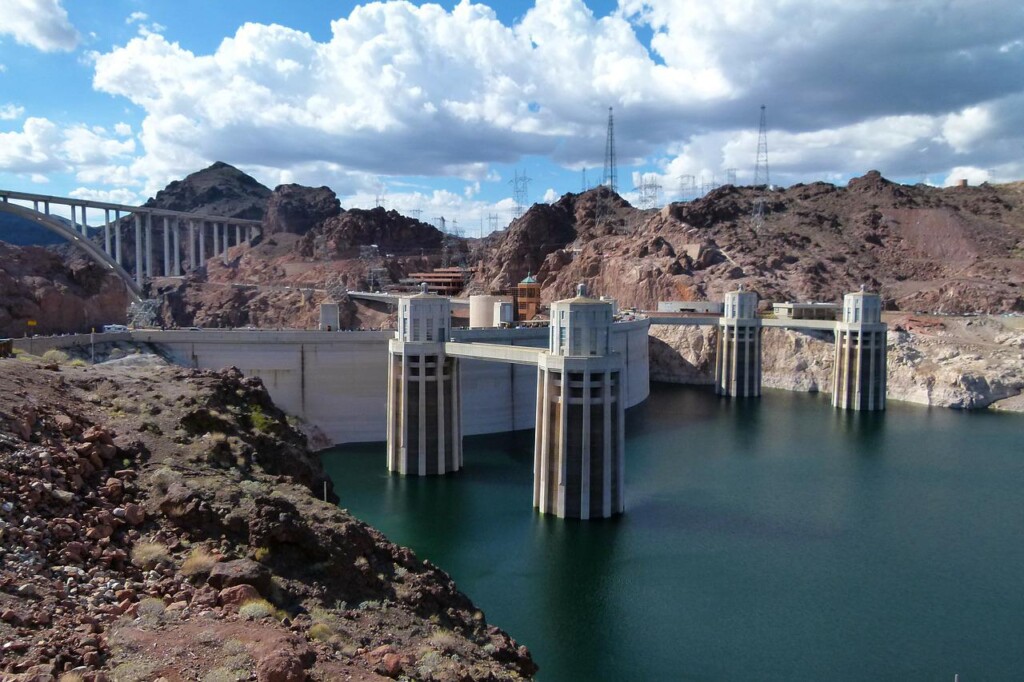 You might be wondering about all the hullabaloo about the 2026 NEPA process on the Colorado River. Read our comments that we worked on with our NGO partners. They provide historic and contemporary views from our perspective. Read our comments here.
MORE CUTS THAN BARE LEGS IN A BRIAR PATCH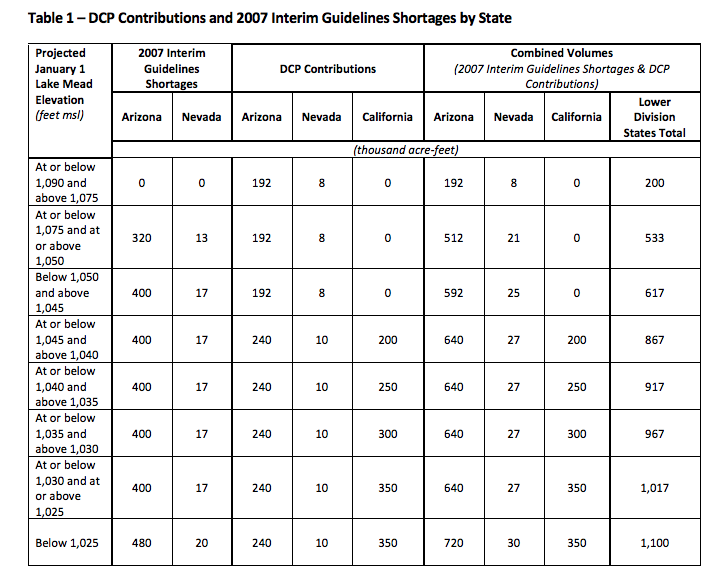 The notion of cuts at Lake Mead is nothing new after years of aridification and over-use have plagued the Colorado River System. News of another round of cuts took no one by surprise. The projections for January 1, 2024 at Lake Mead triggered what's known as a Tier-1 Shortage Criteria.

This is good and bad. It is a yawn. It is a jolt of reality. It's easy to become numb to these matters. It's easy to be invigorated. Is it really a big winter if we can't get out of shortage criteria? The events on the river these days play out like a melodrama. But as the great paleoflood expert of our time, Dr. Victor R. Baker of the University of Arizona, said to the New York Times recently:

"I would think the future is going to be one moving toward, as they said in war, long periods of boredom interrupted by short episodes of total, absolute terror."

Enjoy the peace. Nothing is quiet anymore.

Here is GBWN adding to the noise on the latest Co River News:

NPR
Inside Climate News
Arizona Republic
Review Journal
Channel 8 Vegas
Desert Sun
Las Vegas Sun
BUREAU'S DELAYS POSE EXTINCTION THREAT FOR HUMPBACK CHUB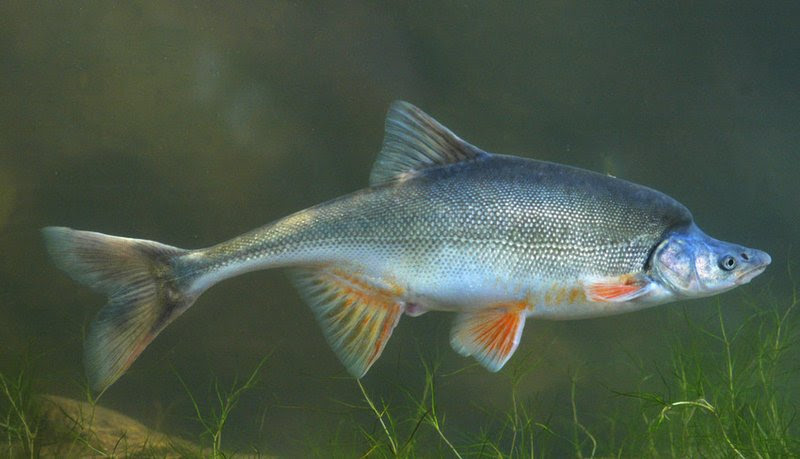 Humpback Chub, Gila cypha. Photo by George Andrejko, Arizona Game And Fish Department.
On Wednesday, the Bureau of Reclamation reported that the population of the invasive/introduced smallmouth bass has more than doubled below Glen Canyon Dam. This could mean extinction for the native humpback chub, which was erroneously up-listed in 2021 as threatened under the Endangered Species Act after spending years listed as endangered.
For casual viewers, the humpback chub illustrates an outsized snapshot of where we are going. Extinction is not just a failure of governmental management. It is a telltale sign of how difficult the future will be for all living things dependent on the river.
It makes me think of what the late Pyramid Lake Paiute leader Norm Harry would say: What's good for the fish is good for the people.
The Bureau's half-hearted attempts to protect the humpback chub are perplexing. GBWN joined other NGOs to offer comments this year when the Bureau began an environmental review to assess flow options to maintain Humpback Chub populations. However, unceremoniously, the Bureau abruptly canceled that review without much explanation.
Officials, who have already delayed plans for managing river flows for bass reproduction prevention, say it will be five years until dam screens are installed to block nonnative fish from the Grand Canyon.
That will likely be too late.
INLAND PORT PLANS DROWN OUT EFFORTS TO PROTECT GREAT SALT LAKE
Despite Utah leadership's expressed desire to save Great Salt Lake, its actions speak louder.
Community groups gathered last Thursday for a press conference at the Utah State Capitol to protest the proposed Golden Spike Inland Port near the Bear River Migratory Bird Refuge. The project, a satellite of Utah's growing inland port system, is one of at least 5 port projects that lie on or near some of Utah's last remaining wetlands, threatening critical habitat for millions of migratory birds. 
Part of the proposal includes subsidizing an agricultural exporter in the Bear River basin that ships 140,000 tons of hay internationally. Alfalfa production in the region is undoubtedly a complex matter, but in the Bear River basin especially, taxpayer subsidies to water users stressing the Great Salt Lake system seems like an imbroglio in the making.

The quasi-governmental Utah Inland Port Authority will meet today at 2 pm MT to finalize the project, with opportunity for public comment. Attendance is encouraged in-person or online or you can submit comments here.

Weber County unanimously approved a 903-acre port project of its own last week, adjacent to the Ogden Bay Wildlife Management area — one of the lake's largest managed wetland complexes.
 
While the Port Authority has stated plans to encourage developers to preserve wetlands, it has no authority to enforce protection, and its dubious track record warrants a healthy dose of skepticism.  
Governor Cox denies any conflict between the state's plans for the sprawling inland port system and the expressed priority to save Great Salt Lake.
Thank you for reading, water warriors. As I finish this edition I hear raindrops. I hope they don't stop. But I know they will. These El Niño years are quite the respite in our deserts and terrifying in other regions throughout the world. We know the lull in blistering drought is merely temporary. Aridity is readjusting its grip. And that is why we have to encourage society at large to recommit to protecting our beloved landscapes, communities and, of course, water.
Remember: The sand stays, the water goes.
Kyle